We maintain and provide a versatile and inexpensive courier delivery service available to private and business customers across London. The delivery service we offer is flexible and covers the collection and delivery of all sorts of items and purchases from different outlets.
A convenient and versatile service
The courier delivery service of Bullseye Removals is a truly convenient solution covering all sorts of commercial and private requirements of our London customers. The actual service format can be adjusted as per customer needs without excess cost or any delays. Use our specialised delivery service for:
Pickup and delivery of purchases from brick and mortar stores to customer specified address;
Collection of E-Bay purchases from seller and delivery to buyer, nationwide service;
Pickup and delivery of items purchased from any other online shopping platform or physical auction;
Cost effective delivery service
Our e-bay delivery service is fairly priced and provides excellent value for money. Generally, we are able to keep very moderate pricing on our deliveries because we quote each customer individually in order to come up with optimal price given the size of the item, distance of delivery and timeframe. When making your service booking, please provide the dimensions and weight of the item/s as best as possible so that we can return an accurate delivery quote.
Additional information
If we are to present any applicable documentation such as invoices, manifests, buyer/seller agreements at collection or drop off point, please supply copies of those to our customer consultants so they can provide them to our delivery drivers.
In some cases, we might have to perform additional packing of items prior to transportation and delivery, especially at greater distances in London, as sometimes factory packaging is damaged, insufficient or missing altogether. Please discuss this with our consultants when booking your service in order to clarify responsibility and liability if 'packing as is' option is selected by customers.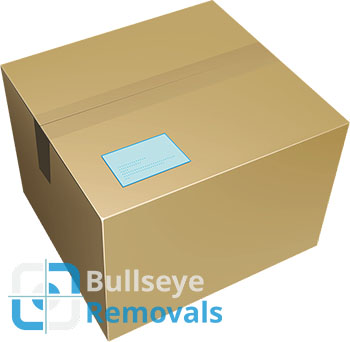 Our specialised delivery service is also available on a regular basis. The fixed schedule courier option is ideal for delivery of office and household supplies, or periodic delivery of materials and supplies to manufacturers in Greater London. We also deal with business 2 customer and business 2 business delivery requirements so goods and products can reach their intended buyer or destination on time and intact.
As mentioned, generally we are quite flexible with our E-bay delivery and courier service in terms of both format and pricing. Customers can choose and adjust most of the options relating to the service as per their own needs and budget requirements. Please bear in mind though that long distance collection from or to London and delivery requests will attract higher service costs.
London's long standing history and tradition in music is represented by the city's Wilton Music Hall which happens to be the oldest surviving music hall in the world. The venue was built in 1743 and still used for concerts and performances today. In the last five years, London based mainstream musicians such as Adele, the late Amy Winehouse, Pink Floyd and Coldplay have been the world's bestselling recording artists. Annually the city stages some of the biggest music gigs anywhere in the world.