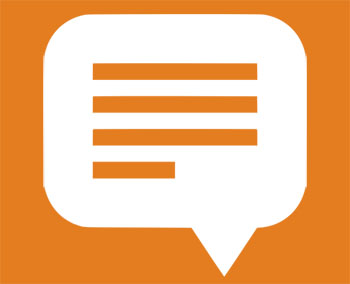 Over the years we've helped many customers in London handle various removal jobs – from time consuming and difficult to handle house and commercial moves to speedy single item deliveries. Here is what some of are grateful clients shared about our services:
Clarence – Hello, just a quick thank you note to the guys who did my office removal last Saturday. The job was done quickly and with no errors so I am definitely happy with their effort. The office was up and running that very next Monday which is good news for my business and my clients. Will recommend you to my friends and partners.
Janet O. – Speedy and reliable house moving service. No issues with price or handling of fragile items. Your people did well with packing and wrapping all the stuff so nothing was broken or lost. The movers also helped me unpack and arrange the larger bits and pieces in the lounge and bedrooms, we actually finished everything an hour earlier. Well done.
Deirdre & Kyle – Thank you for your patience and effort in relocating our antique collection. We appreciate how tricky the job was but your movers didn't put a foot wrong and got everything relocated without any problems. We were quite happy with all the precautions your team took before moving and transporting those delicate items. We will consider using your services again in future.
Peter A. – Your individual item removal option is a handy and versatile. I was most impressed with the speed and punctuality of the movers – they were moving a large wardrobe with all the stuff still in it so it wasn't easy I realise that, but it all worked out fine in the end. The delivery was on time, and there were no scratches or dents despite how bulky and heavy the wardrobe is.
Dave & Cassie – Last week we did a large home removal with you guys and received a well-priced service, which we are very happy about. We were expecting higher costs but you provided an excellent quote and managed to meet our budget – the guys also deserved their tips as they did a fine job in packing together all the small bits and pieces we needed to shift.
Carl – Had to deliver 3 new fridges to my rental properties, so I used the delivery service. No complaints whatsoever, the appliances were delivered at the specified time, no delays. I was worried about transport damage but there was none which was great. Appreciate what your movers did for me, will use your company again.
Dylan & Anna – We moved to a new house last week, your company did the removal – both my wife and I were fine with the price and quality of work we received. We are also planning to relocate our small travel agency to a more suitable spot so most probably we will give your office removal service a go as we expect the same good results.
Daniella – Hi, I booked a flat removal with your company last Tuesday. Friends told me that you had good prices on small house removals. The rate was indeed reasonable and I was actually left with money to spare from the initial sum I had planned to spend on moving. Very happy about that. Since most probably I will move again by the end of the year, I think I will book you again.
Stephan – I was a bit iffy as to whether or not your guys can deal with my office move (it was a pretty tricky job, I admit) but they breezed right through it. They actually finished the job hour and a half earlier than I expected. I appreciate their effort and congratulate them on a well done office removal.
Claire W. – Moving with kids is hard work – this is the first time we have had to move since my second daughter was born and the whole thing was a major ordeal for me. The movers you sent me were courteous and very helpful, they did a great job with packing everything and helped me a lot with unpacking and moving into place all the large bits and pieces. Many thanks.
Terry N. – Regarding your goods delivery service: efficient and affordable, that's the main thing. The collection and delivery of my new furniture was done properly without causing damage or anything – very happy about that because I have had new items broken in the past, and it's very frustrating. The movers did some extra packing before transporting the stuff so I appreciate them trying to avoid any scratches.
Smithy – We moved house recently with your company, no worries whatsoever regarding the service we received – good price, good mover teams. I needed some old junk from the garage and basement tossed out before leaving so I also booked a rubbish removal to go with the house move. The overall price was more than reasonable and the job was well done. Thank you.
Chi Chi – Thumbs up for your end of tenancy cleaning option, I booked it together with my studio removal. The cleaners came in right after the movers were on their way to my new place so I managed to get the landlord off my back with minimum hassle and cost. Thanks guys. If I move anytime soon I will definitely call you again.
Preston F. – I find moving offices to be a true hassle in life, but running a business means hunting for the best deal on rent so we had to relocate. Used your business removal option for that, and we were very pleased with the speed and precision with which your movers tackled the project. I must point out that packing and labelling of filing cabinets was done very well so we managed to keep track of everything with ease.
Jennifer – I use your regular delivery for stocking up household supplies every second week, no issue with the service so far, the drivers you send me are punctual and courteous, they always help me unpack stuff, especially when it's something heavier. I am thinking of setting up the same delivery option for my workplace. Keep up the good work and the low prices.